PRODUCTS LIST
CONTACT US
Add:Section B,Yangjian Industrial park,Xishan District,Wuxi city,Jiangsu Province,China   
Zip code:214108
Tel:+86 510-88736823
+86 510-88736806
Fax:+86 510 8873 0383
Contact:Janny Hou
   Grace Dai
Email:sales@proud-eagle.com
gracedai@proud-eagle.com
Web:www.proud-eagle.com


PRODUCTS SHOWS
VCU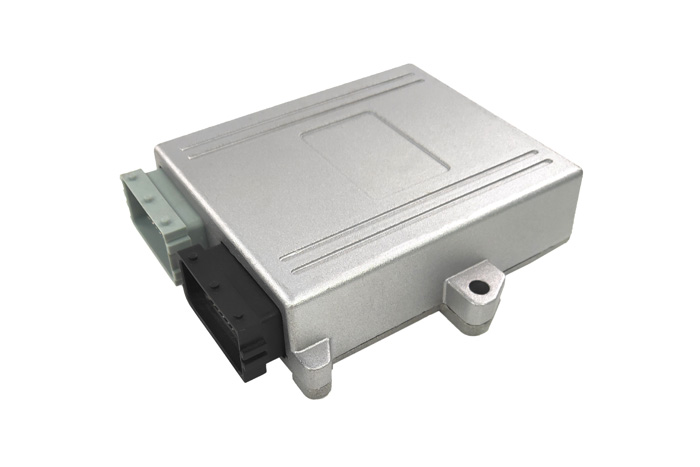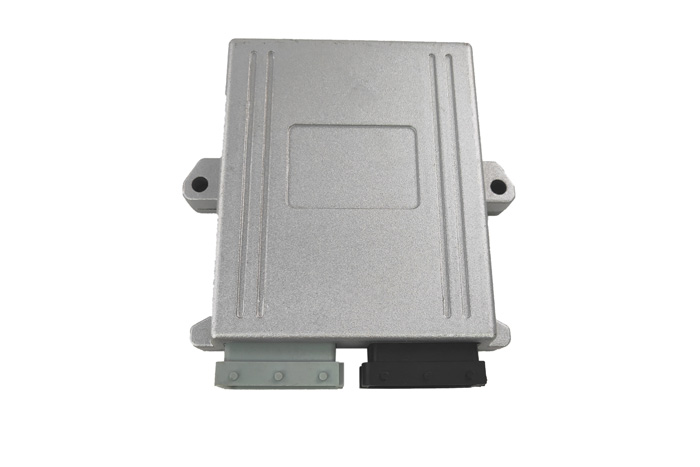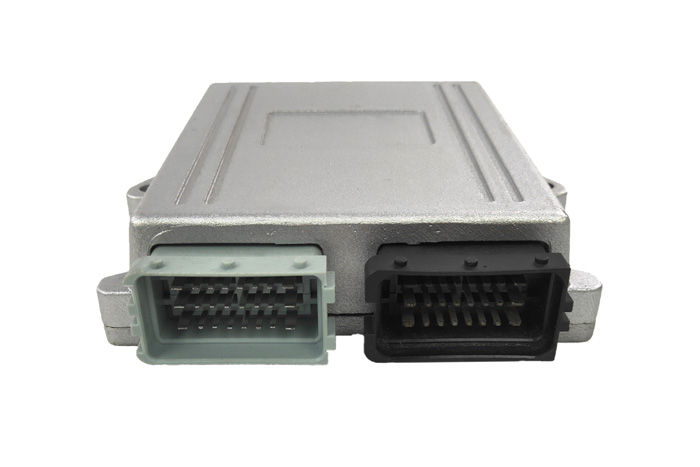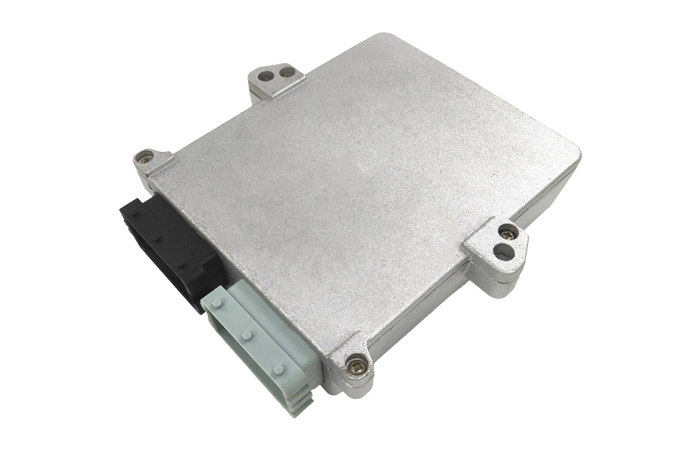 Product introduction:
The vehicle controller is the core electronic control unit that realizes the vehicle control decision.
The vehicle controller produced by our company judges the driver's driving intention by collecting
signals such as gear position and brake pedal; by detecting the vehicle status (vehicle speed, temperature, etc.)
The information is judged and processed by the VCU, and then the operating state control command is sent to
the power system, and at the same time the operating mode of the on-board accessory power system is controlled.
It can also remotely monitor vehicle status in real time, read fault information and vehicle location.
Signal Acquisition:
※Brake signal collection (low level effective)
※Handbrake signal collection (low level effective)
※Light control signal collection (low level effective)
※Car door lock signal collection (active low)
※Wiper signal acquisition (low level effective)
※Gear signal acquisition (low level effective)
※Battery supply voltage collection (12V battery)
※Working current collection (0-40A)
Output control:
※Two-way CAN bus communication (250K baud rate)
※Car light control (high-end control)
※External relay control (pull down control)
※Wiper motor control
※Multimedia power supply
※5V power supply ("500mA)
※GPS/GPRS/Bluetooth/G sensor
Environmental conditions:
※Storage temperature: -20℃~40℃
※Working temperature: -20℃~100℃
※Protection grade IP65
Interface definition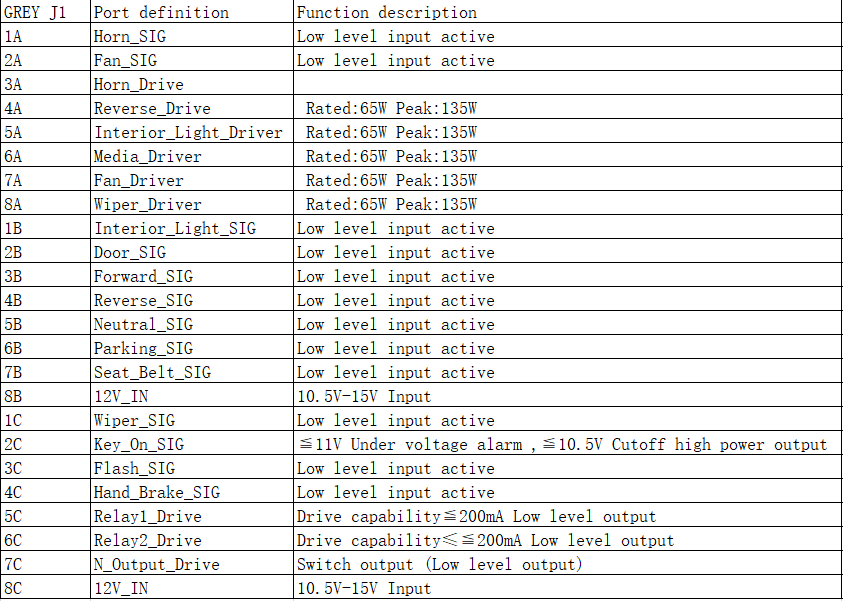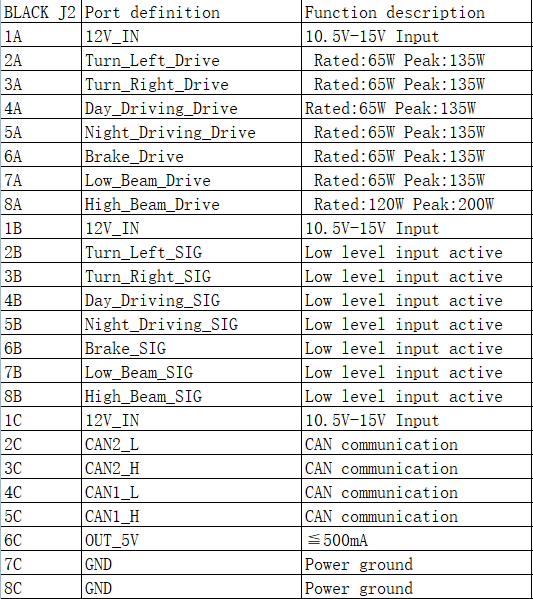 Installation size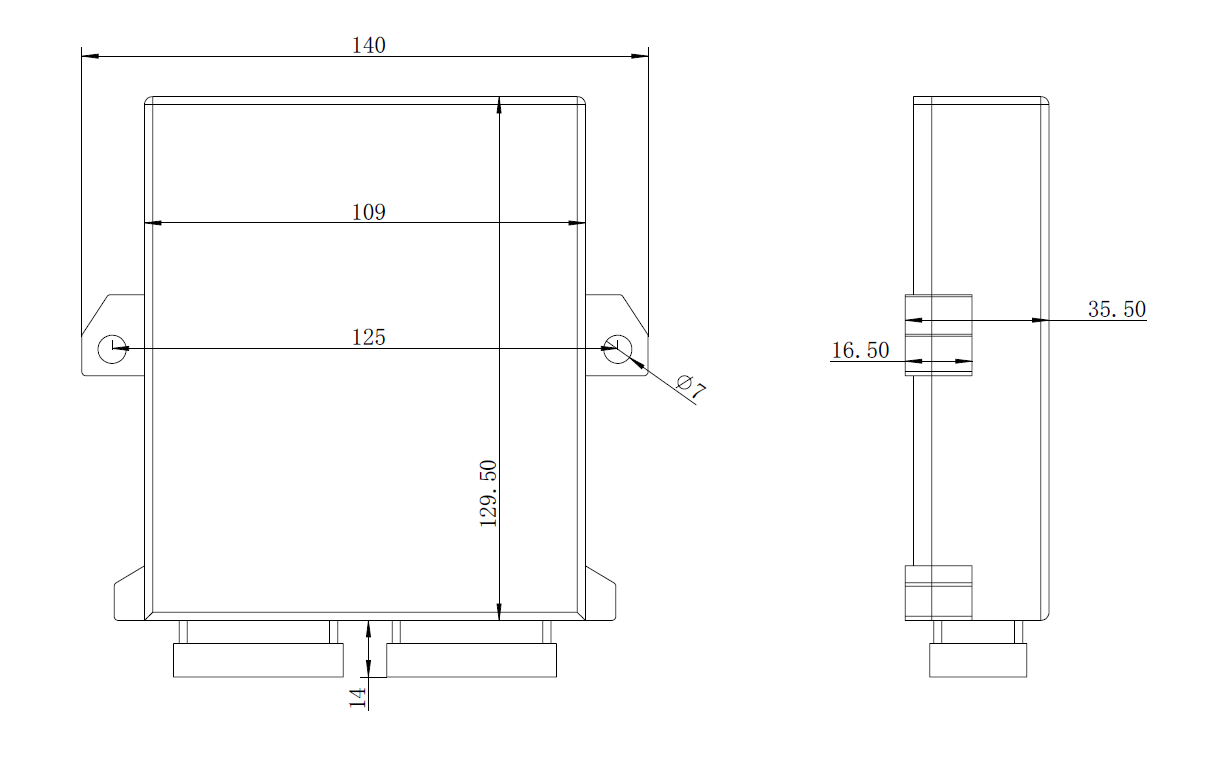 prev:Speedometer