PRODUCTS LIST
CONTACT US
Add:Section B,Yangjian Industrial park,Xishan District,Wuxi city,Jiangsu Province,China   
Zip code:214108
Tel:+86 510-88736823
+86 510-88736806
Fax:+86 510 8873 0383
Contact:Janny Hou
   Grace Dai
Email:sales@proud-eagle.com
gracedai@proud-eagle.com
Web:www.proud-eagle.com


PRODUCTS SHOWS
Speedometer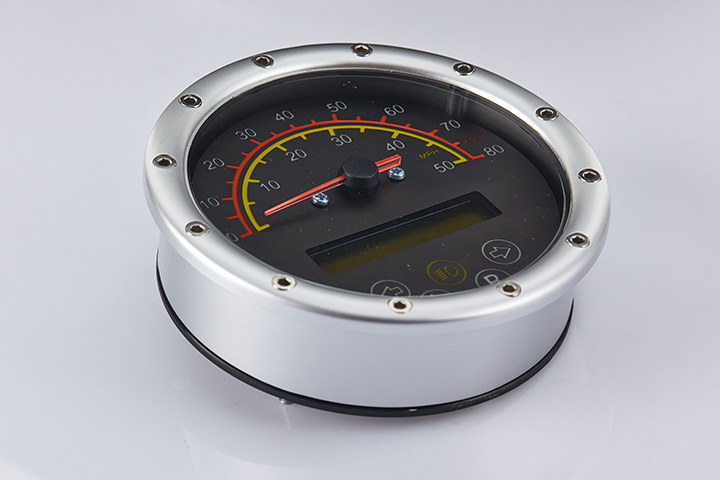 1.Product Overview
PE-PI is a display instrument specifically designed and built for Electric Vehicle's information display by Wuxi Aoqiang Electronic Technology Co., Ltd. Based on using CAN communication protocol and High-Performance ST microprocessor, PE-PI has the advantages of low power consumption, showing clear and high stability. PE-PI has three areas for display information: speed pointer, LCD panel and indicator icons.
1.1 Technical Specification
Model PE-PI
Display Material LCD
Rated Power Consumption 4W
Communication Protocol CAN 2.0
Operating Temperature -20℃~70℃
Storage Temperature -30℃~80℃
Horizontal viewing angle -80°~ +80°
Vertical viewing angle -80°~ +80°
Speed Indicator Pointer
Rated Voltage DC 12V
1.2PE-PI Display Details
1.Battery's Voltage
2.Speed (KM/H)
3.Total mileage and Single trip distance
4.High Beam
5.Left Turn and Right Turn Indicator
6.Alarm Light Indicator
2.Electrical Specification
PE-PI use CAN protocol to communicate with Controller and VCU; PE-PI can use Hall signals from motor to calculate speed directly; we can customize communication protocol according to customer's requirements.
2.1 Programming Connectors
We use SWD to download software and we can provide download wires harness for customers.
| | |
| --- | --- |
| Pin Number | Function |
| 1 | SWCLK |
| 2 | SWDIO |
| 3 | +3.3V |
| 4 | RESET |
| 5 | GND |
Figure1.Pin map of SWD connector
2.2Communication connector
| | | |
| --- | --- | --- |
| Pin Number | Function | Note |
| 2 | GND | Negative pole of Power |
| 3 | +12V input | Positive pole of Power |
| 5 | HALL IN | Hall signal input |
| 7 | LCD Mode | Switch Total Trip and Signal Trip |
| 9 | CANL | CAN signal |
| 18 | CANH | CAN signal |
| others | NA | |
Figure2.Pin map of communication connector
3. Product pictures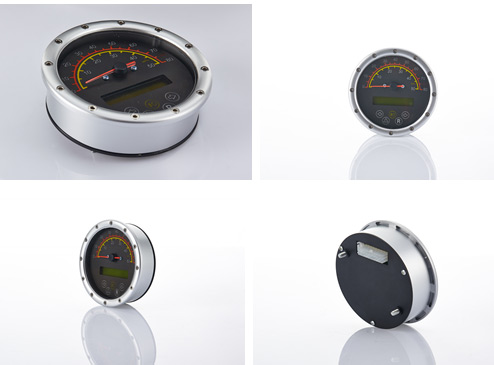 prev:speedometerZ4070CAN
next:VCU